Business Apartments
Andersen & Partners in cooperation with Aalborg Furnished Apartment will build 28 apartments on Venøsundvej in Aalborg Øst (Aalborg East) – close to the University of Aalborg, the new super hospital and highway E45.
The houses will be 1½, 2 or 3 room apartments fully equipped with all modern amenities, fully equipped kitchen, and bathroom, all of which will welcome the guests with a comfortable, homelike atmosphere. Other advantages are the free broadband connection and TV, and the free parking in front of the apartments.
Among other things the apartments are ideal not only for long-term holidays, for posting of employees and project employees with or without their families, but also for rehousing in case of insurance claims.
The guests are serviced via the internet and the reception.
Construction of the apartments will begin in the middle of 2017 with expected commissioning in the middle of 2018.
The project is designed by UBN Architects in Hjørring and will be executed by HP BYG on a turnkey basis.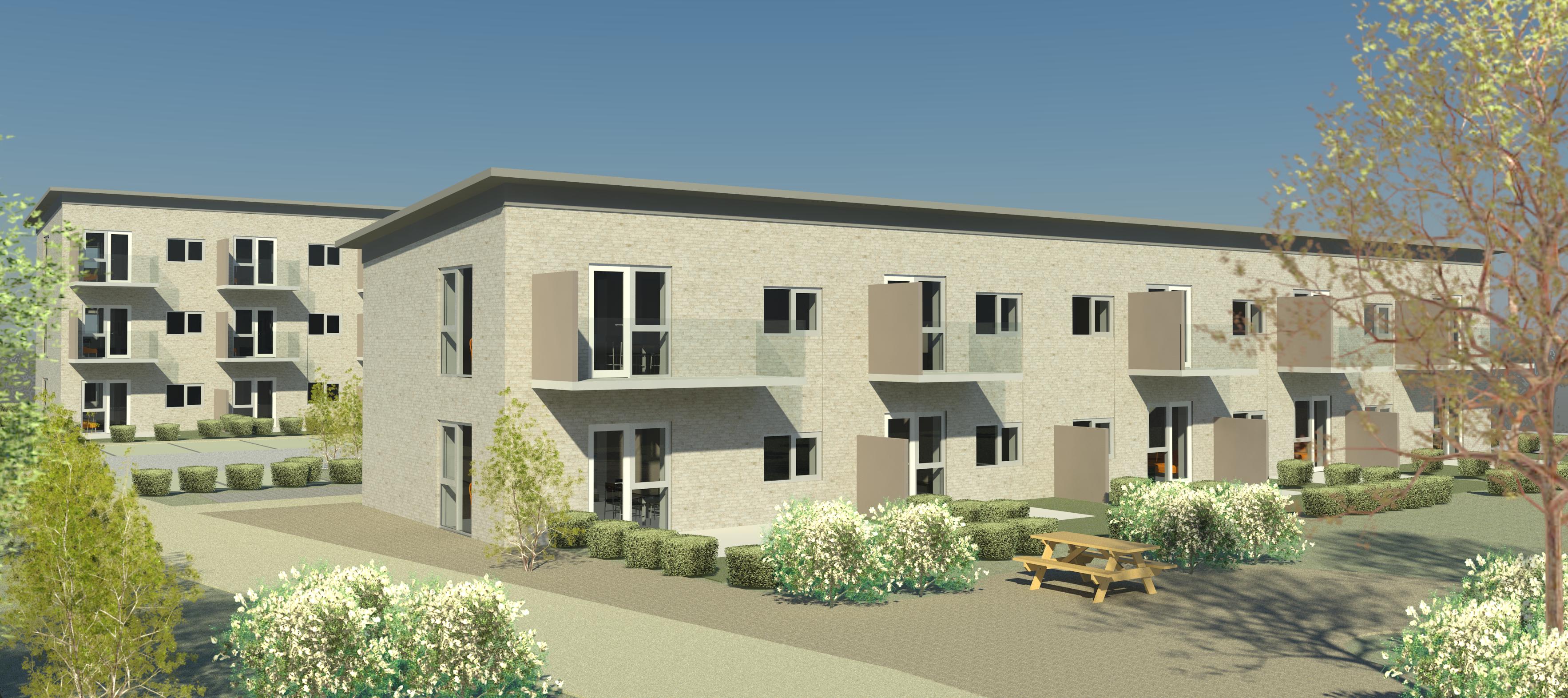 AKTIVITETER
• Byggeprojekter
• Fodertilskudsprodukter til landbrug
• Partner i flere ejendomsporteføljer
• Selskabsstyring og økonomistyring
• Byggestyring
• Deltagelse i eksterne bestyrelsesarbejder
• Projektstyring
PARTNERE
• Strandvilla Baabe
• Kristensen International
• Masterfeed
• Grejsdalsvej
• LinberTo
• Kristensen Group Polen
• Boligselskabet J & C
• Schlüter & Niers Immoconsult GmbH
• Eura Nexus GmbH
• KPS-Invest GmbH
• Lejerbo
• Plant Supervision A/S
• Aalborg Furnished Apartments